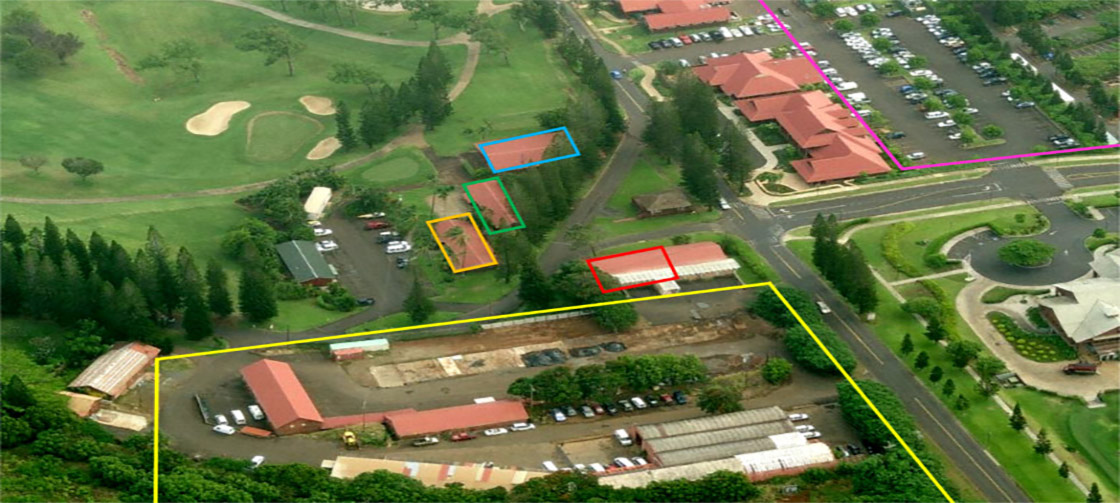 Kapalua is just 9 miles North of Lahaina. Drive North on HWY 30, and turn left onto Office Road, entering Kapalua. Harvest at Kumulani Chapel's Main Sanctuary is half a mile down Office Road on the left, across the street from the Sansei Restaurant.
Parking
Pink

 – Public Parking Behind Sansei's: Heading down Office Road, turn right at Village Road, and then left into the parking lot.
Yellow – Parking in Industrial Area: Turn left onto Kapalua Drive, then left into the industrial area (please do not park on the grass).
Not pictured – Ritz Carlton Parking: Sections G and H are available in the Ritz Carlton parking lot, next to the Sansei parking lot.