Edify: A Women's Mentoring Ministry
February 3, 2020 @ 7:00 pm

-

8:00 pm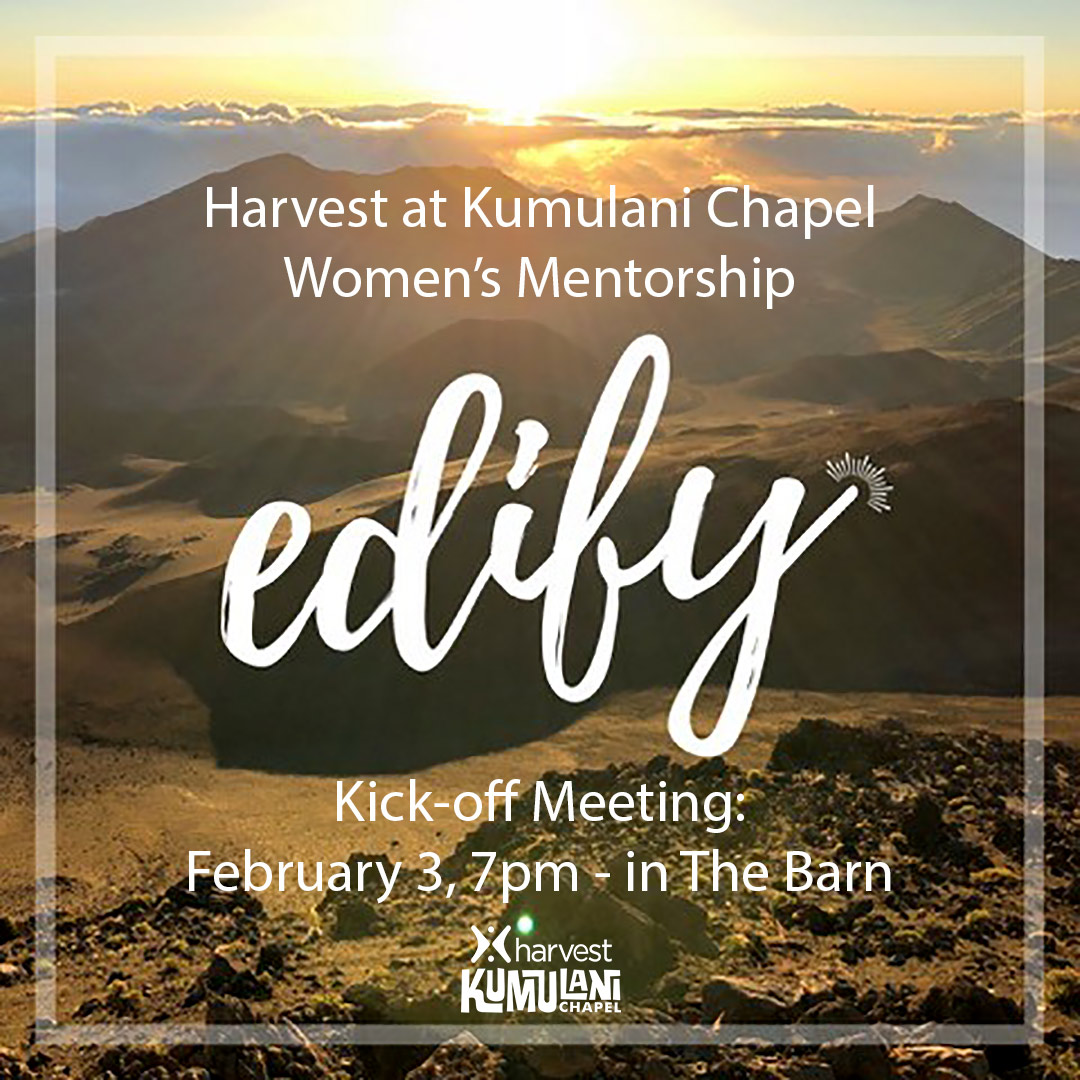 We will have a kick-off meeting on Monday, February 3, 2020 at 7:00pm in The Barn.
What is Edify? Edify is a 4 month commitment (February 3, 2020 – May 25, 2020) to either being mentored, or being a mentor, with another lady in our church.
On the night of February 3rd, we will have a kick-off meeting in The Barn at 7pm. You will fill out a profile card, learn about the program, get some insight about being either a Mentor or Mentee, and meet other women from Harvest Kumulani.
Later that week, a group of ladies will pray, and pair up the profile cards; creating Edify Partners – one Mentor and one Mentee. The Edify Partners will be contacted and told who their partner is. Then it is up to each pair to decide where, when and how they will meet for the next four months. The idea is for each pair to meet once a week, or every two weeks, for about an hour. You choose the day, time, activity and topic that works best for you and your partner. Some suggested activities: go for walks, paddle board, do bible study (with or without a work book), do book study, cook together, get coffee and talk story …the options are endless. We will provide some guided questions and resources that might be helpful.
At the end of four months, on May 25, we will have a wrap-up party where we will share testimonies and celebrate together!
Can't make the kick off meeting? No problem! You can send an e-mail to Gillian McPherson gillian.v.mcpherson@gmail.com and she will send you an online form. Questions? Contact Gillian at 808-866-2471 or at the above e-mail.