Welcome to Harvest at Kumulani Chapel

Aloha,
On behalf of Senior Pastor Greg Laurie and our entire Harvest team, we would like to welcome you to Harvest at Kumulani Chapel. Whether you are a visitor to our island, a seasonal or full-time resident, we sincerely hope you enjoyed your Sunday morning with us. It is always a pleasure to see so many of you each week, as we join together in worship here in beautiful Kapalua.
Kumulani is a family of believers who are committed to knowing God and making Him known. As Harvest Kumulani's Founding & Campus Pastor's, we want to welcome you and let you know how happy we are that you recently spent time with us. We also want you to know we are sincerely committed to doing whatever we can to help you grow spiritually.
First: Please know that we are here for you!
Pastors and elders are available to encourage you and pray for you. They can be found at the front of the sanctuary following each service. Or you can call our church office at 808-669-6905 for additional support.
Receive Greg Laurie's Daily, a six-day-a-week e-mail devotional, social sharing, and connection tool. This e-mail is received by over 110,000 users in the US and internationally. Sign up here.
Use our website and the above navigation bar to learn more about our events and activities for you and your family to explore, or to discover opportunities to get involved.
In addition, on any Sunday, you may stop by our Connect Table in the Courtyard after the service if you have any questions or just want to say Hi.
We look forward to getting to know you!

Pastor Ricky Ryan
Founding Pastor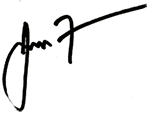 Pastor Jim Felechner
Campus Pastor