Michael and Laura Bagby of Seek the Lamb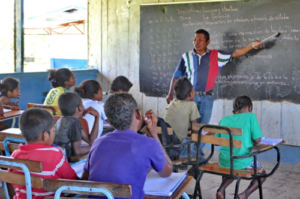 Mike and Laura are committed to discipleship in Central America and the Middle East. Mike received Christ in 1981, graduated from University of Hope, and in 1984 went on a two-week mission trip to bring relief to Miskito Indians in remote areas of Honduras. That led to the start of a primary school project that is now in its 16th year. Laura was a social worker and hair cutter who met Michael at Hope Chapel Church in 1987. They now have three beautiful children and have authored two books, "Just Another Lump of Clay" and "Living in the Spiritual World," as well as other discipleship resources.
He and Laura are the directors of "Seek the Lamb," an organization that reaches out to Miskito families along the Rio Coco in Nicaragua. They have developed an extensive educational system for this remote area. Through Seek the Lamb, they hold discipleship seminars around the world that help to train future missionaries, leaders and students. Check it out at seekthelamb.org!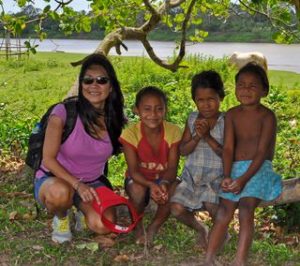 Donations are not the only way their endeavors are supported financially. They also grow, roast, and sell specialty coffee beans, with the proceeds going directly to their school projects in Nicaragua. You can try it for yourself at riococobeans.com. In fact, if you have ever tried the Sunday morning coffee at Kumulani Chapel, then you already know its extraordinary!
Mailing Address
Seek The Lamb
PO Box 2151
Vero Beach, FL 32961
Phone: 772-770-9772