Henry and Darlene Matarrita of World Mission Outreach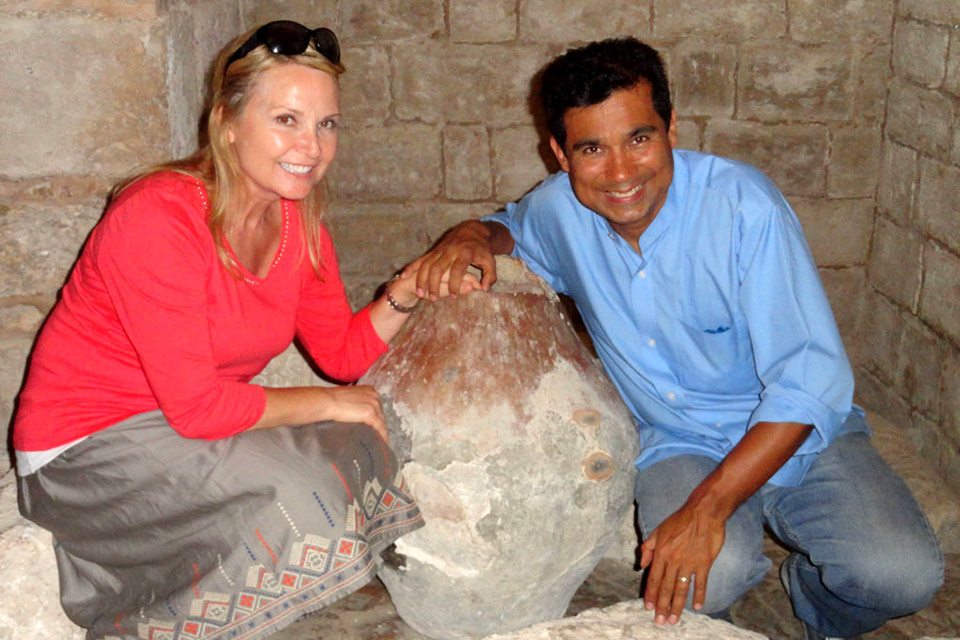 Originating in Hawaii, Henry and Darlene Matarrita serve as full time ministers in evangelism. They regularly work with the local churches to disciple new believers and promote church growth. Beginning with the house of Israel, their work extends to the States, Europe, Asia, the Middle East, Africa & Latin America. In addition to World Mission Outreach (WMO), they work with organizations such as Luis Palau, Harvest Crusade, Operation Mobilization, and local congregations in Israel and around the world.
WMO takes the gospel to Jews and Gentiles with Romans 1:16 as their mission-purpose. They work diligently to equip pastors and their congregations with Biblical understanding from a Messianic Jewish perspective for the purpose of Jewish evangelism, discipleship follow-up and intercessory prayer. As pastors and their flocks gain a greater understanding of the Jewish perspective in their Bible studies, the churches are motivated to join WMO teams in planning Jewish evangelistic outreaches in keeping with Romans 11:11 and 11:30-31.
Henry and Darlene lead small teams in Israel during Shavuot or Pentecost and Christmas, teaching Christians to share their faith and speak about the Bible in an engaging manner to Jews and Muslims. Group members are reminded of Paul's words in Romans 14: 11 concerning the Jews, that "by their transgression salvation has come to the Gentiles, to make them jealous." The team tours Israel's most important sites pertaining to Yeshua's ministry. The highlight of the trip during Shavuot is when the WMO group sets up camp on the eastern shores of the Sea of Galilee for three days, interacting with Israeli families and individuals during this important Jewish holiday.
World Mission Outreach also conducts Messiah in the Passover Seders and other teachings in churches throughout America and elsewhere. Recently WMO opened the Naomi Ruth Bread of Life Orphan Center in Tanzania.
Henry and Darlene reside in Jerusalem, Israel and can be contacted through the WMO website at www.wmoutreach.org or by mail at World Mission Outreach, P.O. Box 10664, Lahaina, Hawaii 96761, USA. For more information concerning the Naomi Ruth Bread of Life Orphan Center, visit www.naomiruth.org.
Their primary prayer requests include: safety, provision, health, flights, team unity, divine wisdom, divine favor, divine appointments, and being led of the Holy Spirit.