Ellen Damaso with YWAM in Hong Kong, China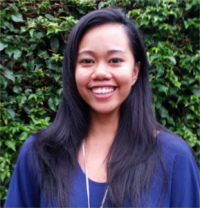 Aloha friends and family,
Discipleship training school with YWAM Harbour City (Hong Kong) was an amazing experience. Lecture phase taught me so much about our God and who I am as His daughter. I learned about spiritual giftings, evangelism, father heart of God and much more. Outreach was one month in mainland China (Cities: Jinghong, Mianyang, and Guangdong) and one month in Malaysia (Penang).
In China, our team focused on friendship evangelism. We paired off and met many friends. We went to language exchanges in a college and a middle school. Our contacts invited us to a house church as well as a young adult group. We shared testimonies and fellowshipped. The Lord also let me be a part of two salvations! I believe we planted and watered many seeds. Christianity in China is quickly growing and it was humbling to be a part of that.
Malaysia was a different ministry. We helped the YWAM Malaysia teams with a conference called GoFest Malaysia. It was a conference to help encourage, inspire, and equip the people of Malaysia in missions. The five day conference held workshops, speakers, and a 36 hour outreach. We split into about 20 teams and led participants (people of Malaysia) in different outreaches in different areas of Malaysia. I co-led a team to a disabled community and an at-risk youth center. Many hearts were so encouraged to follow the walk of a missionary. Aside from the conference our team helped at a homeless shelter (Kawan Center) and served breakfast and lunch there.
I've met so many beautiful people from so many different places in the world. The experience is too much to describe in a few words. On top of that, my relationship with Jesus has grown more than ever before. I want to thank you all for the love and support. Know that you were a part of every step of this journey that Jesus has taken me on.
God has called me to long term missions and I was asked to go back to join the staff at the Hong Kong base. The base director has given me an opportunity to staff the discipleship training school he is leading in September 2015. I will be in a two year contract with the base and a monthly financial support of approximately $1200 will be needed. If you would like to partner with me on this journey please contact me.
Love,
Ellen Damaso
ellenjoy56@aol.com
"The harvest is plentiful but the workers are few. Ask the Lord of the harvest, therefore, to send out workers into his harvest field." Matthew 9:37-38