Kids matter to God and our Children's Ministry exists to assist families in laying down a spiritual foundation for their kids, so that in God's timing every child will be led to develop a relationship with God through Jesus Christ.
SUNDAYS
Kids in 1st-5th grade meet at The Oasis located on the mountain side of the barn. Activities include Worship, Bible Lesson, Bible Verse, Prayer, Crafts, Games and more. Our theme verse at The Oasis is:
"Jesus grew in wisdom and stature and in favor with God and man" – Luke 2:52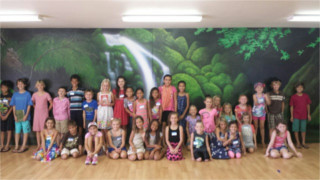 Our curriculum provokes discovery in the heart of a child. It is designed to shape identity through planting these three truths in the heart of every child:
I need to make the wise choice (wisdom)
I can trust God no matter what (faith)
I should treat others the way I want to be treated (friendship)
The story of God reveals the character of God and we study key Bible stories that help kids discover Jesus and reflect His character to the world around them.
To assist parents in training their children we offer a monthly Newsletter and Parent Cue which provide parent tips and a summary of the lessons our children are learning with questions and conversation starters for you to help reinforce at home what kids are learning at church on Sundays!
"…and whoever welcomes a little child like this in my name welcomes me." Matthew 18:5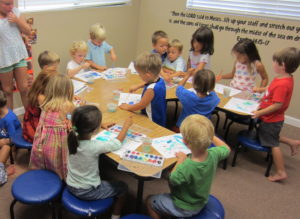 Keiki 9 months-Kindergarten meet at Da BEACH located next to the barn. Activities include Worship, Bible Lesson, Bible Verse, Prayer, Crafts, Games and more. Lil'K (9mo-2yrs) please bring a diaper bag, bottle or cup, and snack with your child's name on it.
At DaBEACH our curriculum gives kids their FIRST LOOK of their loving heavenly Father through three basic truths. These are:
God made me
God loves me
Jesus wants to be my friend forever.
These building blocks create the base upon which their relationship with Jesus can be built.
We also have a "Baby Beach" room at the church office for parents with infants (0-9 months) with a live video feed of the service in a private and comfortable setting.